FNIRSI-1C15 is a practical, cost-effective and portable oscilloscope for R&D or educational purposes. The real-time sampling rate is 500M, and the analog bandwidth is 110MHz. In addition to all the functions of a conventional handheld oscilloscope,  also added is a one-key quick auto function so you can easily grasp the waveform like a desktop computer. It's easy to operate and has a long service life.
Features
Light and small, easy to carry and simple operation.
110MHz bandwidth, 500MS/S sampling rate and ±400w measuring voltage.
Just connect the probe to the calibration terminal to see this waveform on the screen.
It adopts an eight-way stick-style game rocker
waterproof conductive silicone buttons
anti-skid, drop-proof and shock absorbing silicone cover, which can hide the bracket, and help achieve long service life.
Stable performance: waveform move, waveform expands, waveform saves, waveform view, waveform lock, reference waveform.
Infinite persistence mode: through the persistence mode, you can capture occasional waveforms. Use persistence to measure noise and jitter, view the worst-case conditions of changing waveforms, find timing violations or capture rare events.
Comprehensive trigger mode: Auto trigger will automatically trigger periodic signals, such as sine waves. A normal trigger can test digital logic signals, such as infrared remote control signals, single trigger can test unexpected non-periodic signals, such as car ignition signals.
One key automatic regulation: after pressing the "AUTO" key, the oscilloscope will automatically measure the amplitude and frequency of the waveform, and automatically adjust the horizontal scale and vertical scale so that the waveform is displayed in the middle of the screen.  
14 kinds of waveform measurement.
Wide range of applications: home appliance testing, car diagnosis, research education, product development, mains measurement.
Specifications 
Number of channels: 1
Screen size: 2.4 inches
Screen Resolution: 320*240
Analog bandwidth: 110M
Sampling Rate: 500M
Rise Time : <3ns
Storage depth: 12 Kpts
Time base range: 5ns-10s
Charging method: 5V/800mA
Trigger mode: Auto/Normal
Trigger type: Rising/Falling
Display mode: YT/scroll
Afterglow time: None/1s/∞
Vertical sensitivity: 20mv/div-100v/div
Voltage measurement range : ± 40v (x1 file);± 400v (x10 file)
Channel coupling: AC-DC
One-button automatic: Stand by
Waveform measurement: 14 types
Measurement accuracy: ±2%
Reference waveform: Stand by
Waveform save: Stand by
Frequency accuracy: ±0.01%
Input resistance: 1MΩ
Single trigger: Stand by
Waveform analysis: Support drag/expand
Dimension: 130*76*27mm
Battery capacity 3000mAh
Resources
Shipping List
1, Oscilloscope
1, High Voltage Probe
1, Alligator Clip Probe
1, Data Cable
1, User Manual
Notice for California Residents: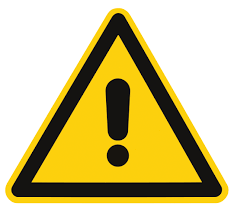 WARNING
: Cancer and Reproductive Harm - 
www.P65Warnings.ca.gov