DFR0929 Industrial Isolated DC-DC Buck Converter (9~18V to 5V 10A)
This industrial-grade 50W high-power step-down module offers a voltage input range of 9-18V and a maximum output of 5V/10A. It has the characteristics of high isolation withstand voltage of 1500V DC or 800V AC, low radiation interference, ripple noise, etc.
With short-circuit protection and input under-voltage protection mechanisms, the converter can be widely used in portable power supply systems on the chassis, railway locomotives, new energy, communications, electric power, industrial control, occasions where input and output are isolated and other industries.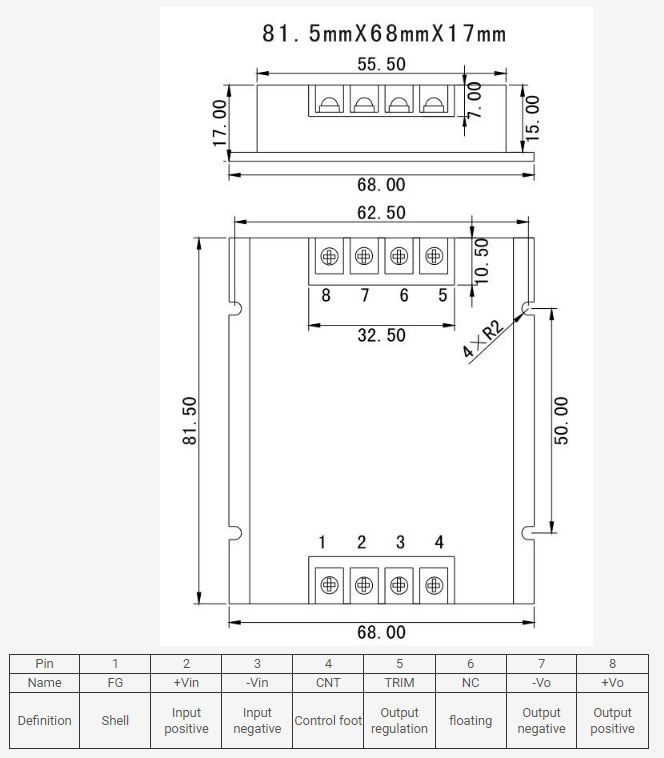 CNT (control pin): Module on: CNT is floating or connected to TTL high level (3.5~12Vdc); Module off: CNT is connected to GND or low level (0~1.5Vdc)
Precautions:
The power module will generate heat after being energized for a period of time. Please do not touch it with your hands or body, otherwise, it may cause burns.
Please check whether the wiring is correct before turning on the power, otherwise, it will cause damage to the power supply.
When testing the insulation withstand voltage between the input and output, please short-circuit all the pins of the input and output terminals respectively and test.
When the product shell temperature exceeds the specified value, heat dissipation needs to be considered.
FEATURES
Output power up to 50W
High isolation withstand voltage 1500V DC or 800V AC
Low radiation interference, low ripple noise
Environmental-friendly design, RoHS compliant
Working Temperature: -40°C~+85°C
APPLICATIONS
Portable power supply systems
SPECIFICATION
Input Voltage: 9-18V
Output Voltage: 5V
Output Current: 0-10A
Output Power: 50W (max)
Conversion Efficiency: 83%
Insulation Voltage: 1500V (input-output, test time 1 minute, leakage current less than 1mA)
Input-Shell (FG) 1000V
Output-Shell (FG) 500V
Working Temperature: -40~+85°C
Storage Temperature: -55~+125°C
Storage Humidity: 5~95%RH
Protection Mechanism: short-circuit protection, input under-voltage protection
SHIPPING LIST
Industrial Isolated DC-DC Buck Converter (9~18V to 5V 10A) x1
Notice for California Residents: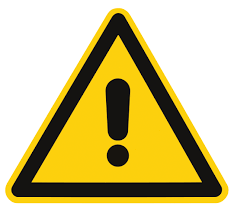 WARNING
: Cancer and Reproductive Harm - 
www.P65Warnings.ca.gov