1928-POLOLU Dupont Crimping Tool: 0.1-1.0 mm² Capacity, 16-28 AWG
This crimping tool can be used to crimp both male and female versions of our Tamiya connector crimp pins, mini Tamiya connector crimp pins, JST connector crimp pins, JR crimp pins, Futaba J crimp pins, and crimp pins for 0.1" housings onto 16-28 AWG wires to make custom cables. The tool offers ratcheting action for increased consistency and ease of use.
Prepare the wire by stripping about 1/8" (3 mm) of insulation from the end. Place the wire in the crimp pin, lining it up so that the stripped portion lies between the inner set of tabs on the crimp pin, while insulated wire lies between the outer set of tabs.
Place the wire and crimp pin on the appropriate tooth of the tool's die, making sure that the insulated end is on the raised and wider half of the tooth. The tabs should point toward the cavity on the other side of the die so that the tool bends them inward around the wire when it closes.
Close the jaws of the tool slowly and completely until they release. The tabs on a properly crimped pin should form one barrel around the wire conductors and another barrel for strain relief around the wire insulation.
Tip: The strain relief barrel sometimes ends up a little overly flattened, making it too wide to fit comfortably into the crimp pin housing. In such situations, you can use a pair of pliers to gently squeeze the wider axis of the barrel into a more cylindrical shape that will slide easily into the housing.
Tip: When using this plier with JST-XH connector pins on the smallest setting you have to be careful not to completely close the ratcheting action as it will deform the contact. Stop one click before the last click and open the pliers using the unlocking lever in between the handles using a screwdriver.
Tip: The tool features a stationary jaw and handle, a moving jaw and handle, and an adjustable ratchet that ensures full crimping. This tool provides a crimp adjustment feature which is a ratchet mechanism that uses an adjustment wheel. The adjustment wheel controls the amount of handle pressure exerted on the jaws during crimping. The adjustment should vary depending on the required crimping force. A badly adjusted crimping tool not only will do a poor job of crimping but also it will wear out faster.
Notice for California Residents: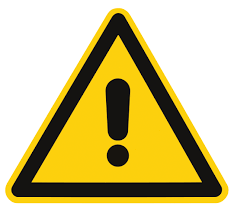 WARNING
: Cancer and Reproductive Harm - 
www.P65Warnings.ca.gov