This FNIRSI SG-003A multi-function signal generator suitable for PLC system debugging, inverter testing and debugging valves positioner adjustment and so on.
It is an indispensable tool for industrial control engineers. The high definition screen with backlight, small size and powerful functions, come on and try it, it will not let you down.
Features:
Multi-function signal generator: This is a multifunctional signal generator, includes the functions of active current output, passive current output, voltage input, PWM output, 24V loop and so on, can meet the most needs of industrial control engineers.
LCD screen & backlight adjustable: suitable for a variety of working environments.
Type-C recharge port, the indicator light is on when charging, and the indicator light will dim when it is fully charged.
Mini portable size and easy to carry, you can put it into your bags or your car and take it with you to anywhere you want to use it.
The voltage and current have automatic output function, it can choose a single rise, three modes of single drop and cycle.
With input to output conversion, voltage conversion active current mode, passive current conversion voltage mode functions.
The output has a custom function, and the upper and lower limits of the output can be set according to your needs.
PWM output can set frequency and duty cycle respectively, and with the real-time curve for you to observation of changes in voltage and current.
Specifications:
Material: plastics
Active current output: Ranges: 0~24mA
Resolution: 0.01mA
Maximum load: 750Ω
Precision: ±(0.1%+0.005)
Passive current output: range: 0~24mA
Resolution: 0.01mA
External power supply: up to 30V
Precision: ±(0.1%+0.005)
Voltage output: range: 0~15V
Resolution: 0.01V
Precision: ±(0.1%+0.005)
24V voltage output: Drive current: 0~24mAh
Resolution: 0.01mA
Precision: ±(0.1%+0.005)

PWM output (frequency) ranges: 0~20K, 45K, 90K, 180K
Resolution: 1Hz
Accuracy: ±2%    
PWM output (duty ratio): Ranges: 0~100
Resolution: 1%
Accuracy: ±2%
Current input:
Ranges: 0~24mA
Resolution: 0.01mA
Accuracy: ±(0.1%+0.005)
Voltage input:
Ranges: 0~30V
Resolution: 0.01V
Accuracy: ±(0.1%+0.005)
Battery: 1 * lithium battery, 3000mAh (included)
 
Packing list:
1 * Signal Generator    
1 * Storage Bag
4 * Test Clip
1 * Silicone Protective Sleeve    
1 * USB Cable
1 * User Manual
Notice for California Residents: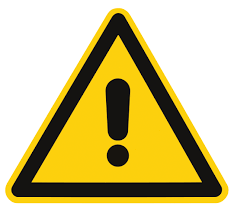 WARNING
: Cancer and Reproductive Harm - 
www.P65Warnings.ca.gov