The ANENG Q60S is a digital multimeter with a 6000 count. This device has speech recognition so you can control it while you have your hands busy with your projects.
Features
Equipped with diodes.
Can carry out zero fire line detection.
Provide data retention function, with real effective value.
Integration test line. Easy to store, worry about not inserting wrong test leads.
It can automatically shut down, energy-saving and environmental protection.
The multimeter comes with a flashlight lighting function, which can work normally in the dark.
Intelligent voice operation. Intelligent switching of command gears, hands-free and convenient operation.
On-off buzzer detection. If there is a buzzer, the fuse is normal; if there is no buzzer, the fuse will be damaged.
45X60MM backlit large screen, press the backlight button to turn on the flashlight and screen lights, the screen values ​​are clearly visible in the dark environment.
Anti-drop lanyard. The lanyard can be tied to the hand to prevent the multimeter from falling from the hand and being damaged.
NCV non-contact induction. When the nearby AC voltage is detected, the screen will display "----" and LED, and a red light will alarm.
SpecificationS
General Specifications
Display
6000 counts
Battery Type
1.5V AA Battery *2
Ranging
Auto
Warranty
One year
Material
ABS+TPE
Operational temperature
0~40°C
Update Rate
3 times/sec
Operational Humidity 
<75%
Dimensions
125*81*23mm
Storage Temperature
-20~60

°C

Weight
170g
Storage Humidity
<80%
Function
Range
Resolution
Accuracy
DC Voltage
6V
0.001
±(0.5%+3)
60V
0.01
600V
0.1
60mV
0.01mV
600mV
0.1mV
AC Voltage
6V
0.001V
±(1.0%+3)
60V
0.01V
600V
0.1V
750V
0.1V
60mV
0.01mV
600mV
0.1mV
Resistance
600Ω
0.1Ω
±(0.5%+3)
6kΩ
0.001kΩ
60kΩ
0.01kΩ
600kΩ
0.1kΩ
6MΩ
0.001MΩ
60MΩ
0.01MΩ
±(1.5%+3)
Capacitance
6nF
0.001nF
±(5.0%+20)
60nF
0.01nF
±(3.5%+4)
600nF
0.1nF
6μF
0.01μF
60μF
0.01μF
600μF
0.1μF
6mF
0.001mF
±(5.0%+5)
60mF
0.01mF
Frequency
6Hz
0.001Hz
±(0.1%+5)
60Hz
0.01Hz
600Hz
0.1Hz
60kHz
0.01kHz
600kHz
0.1kHz
6MHz
0.001MHz
10MHz
0.01MHz
Duty Cycle
1%~99%
0.1%
±(0.1%+2)
Temperature
Regular temperature
Diode/Continuity

✓
Shipping List
1 x Multimeter

1 x User Manual

1 x 1 X Storage Bag

Notice for California Residents: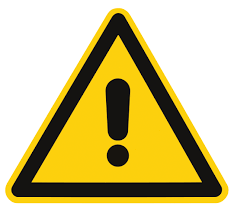 WARNING
: Cancer and Reproductive Harm - 
www.P65Warnings.ca.gov