The ANENG C08 is a multi-function auto circuit tester. This is a 4 in 1 tool for car repair amongst other possible utilities. With the circuits in cars becoming more and more complex as we push forward, this is the only tool that provides this level of versatility. It's perfect for anyone trying to future-proof their equipment.
Note: 2 AA Batteries required
Features
It can accurately detect various line faults under the situation of no damage to rubber cover.
Helps detect wires with bad contact and ageing wires.
Comes with a light for easy handling in those narrow and poorly lit spaces.
Is a four-in-one product with the functions of multimeter, test lamp, lighting lamp and probe.
All ranges are intelligent
The instrument shuts off automatically after being unused for 20min.
Convenient to use, efficient to detect, easy to operate and has reliable performance.
Specifications
Max. display: 1999
Refresh rate: 3 times/second
Range mode: Combination of full-automatic or full-manual range
Polar indication: Automatic
Working voltage: 2.4V~3.6V
Low-voltage indication: ~2.4V
Buzzer frequency: ~2.7kHz
AC rectifying: Built-in operational amplifier
Test lamp: DC 0V~24V
LED test lamp: DC 0V~60V
Ageing wire test geat: DC 0V~30V
Lighting lamp

White light
Power supply: 3V
Source: 5mm LED
Brightness 18000~20000 Nits
Testing Parameters
DC voltage: 199.9mV, 1.99V, 19.99V, 199.9V, 1000V
AC voltage: 199.9mV, 1.99V, 19.99V, 199.9V, 750V
Resistance: 199.0Ω, 1.999Ω, 19.99Ω, 199.99KΩ, 1.999mΩ, 19.99mΩ
Diode: 0V~1.5V
Short-circuit/continuity test: Buzzer goes off if resistance is <30Ω
Transistor gain (Beta test): 0V~1000(hFE)
Shipping List
1 x Automobile Circuit Tester (Batteries not included)
1 x Multimeter Probe
1 x Alligator Clip
1 x User Manual
Notice for California Residents: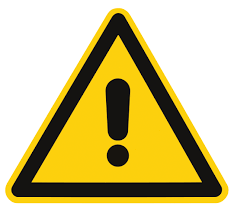 WARNING
: Cancer and Reproductive Harm - 
www.P65Warnings.ca.gov