The ANENG ST207 is a digital multimeter with a 6000 counter. This is a clamp multimeter, which is able to detect current without having to disconnect and reconnect your circuit and also has Bluetooth capabilities. 
Safety Information
To avoid possible electrical shock, fire, or personal injury, please read all safety information before you use the products.
Do NOT exceed the "maximum value" indicated in the Specification.
Examine the connection of the test leads and the insulation of the product before measuring voltage higher than 36V DC or 25V AC
Disconnect the test leads from the circuit before changing the mode.
Misuse of the mode or range can lead to hazards, be cautious."OL" will be shown on the display when the input is out of the range.
Specifications
General Specifications
Display
6000 counts
Battery Type
1.5V AA Battery *2
Ranging
Auto 
Warranty
One Year
Material
ABS
Operating Temperature
0~40°C
Update Rate
3 times/sec 
Operating Humidity
<75%
Dimension
172*64*32mm
Storage Temperature
-20~60°C
Weight
172g 
Storage Humidity
<80%
Function
Range
Resolution
Accuracy
Max Value
DC Voltage
6V
0.001V
±(0.5%+3)
600V
60V
0.01V
600V
0.1V
AC Voltage
6V
0.001V
±(1.0%+3)
600V
60V
0.01V
600V
0.1V
Current
6A
0.001A
±(5%+30)
600A
60A
0.01A
±(2.5%+30)
600A
0.1A
Resistance
6kΩ
0.001kΩ
±(1.5%+3)
60MΩ
60kΩ
0.01kΩ
±(0.5%+3)
600kΩ
0.1kΩ
6MΩ
0.001MΩ
60MΩ
0.01MΩ
Frequency
9.999Hz
0.001Hz
±(0.1%+2)
9.999MHz
99.99Hz
0.01Hz
999.9Hz
0.1Hz
9.999kHz
0.001kHz
99.99kHz
0.01kHz
999.9kHz
0.1kHz
9.999MHz
0.001MHz
Capacitance
9.999nF
0.001nF
±(5.0%+20)
4mF
99.99nF
0.01nF
±(2.0%+5)
999.9nF
0.1nF
9.999μF
0.001μF
99.99μF
0.01μF
999.9μF
0.1μF
4mF
0.001mF
±(5.0%+5)
Temperature
-30~1000°C
1°C
±(2.5%+5)
-22~1832°F
1°F
Diode/Continuity
✓
Inrush Current
✓
Peak hold
✓
Flashlight
✓
Shipping List
1 * ANENG ST207 Bluetooth Clamp Meter (Battery not included)
2 * Test lead wire
1 * Digging rope
1 * Manual
1 * Storage bag
Notice for California Residents: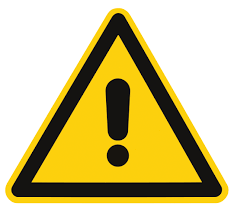 WARNING
: Cancer and Reproductive Harm - 
www.P65Warnings.ca.gov