The ANENG ST183 is a digital multimeter with a 6000 counter. This is a clamp multimeter, which is able to detect current without having to disconnect and reconnect your circuit.
Features
Battery-powered, true-RMS, auto-ranging digital clamp multimeter
6000 counts LCD display and a backlight.
Can measure AC/DC voltage, current, resistance, capacitance and frequency.
Data hold function, low battery indication, auto power off.
Suitable for electrical equipment testing and maintenance.
Specifications
General Specifications
Display (LCD)
6000 Counts
Battery Type
1.5V AA Battery x 2
Ranging
Auto
Warranty
One Year
Material
ABS
Operating Temp.
0~40°C
Update Rate
3 times/sec
Operating Hum.
<75%
Dimension
18*65*32mm
Storage Temp.
-20~60°C
Weight
129g
Storage Hum.
<80%
Function
Range
Resolution
Accuracy
DC Voltage
6V
0.001V
±(0.5%+5)
60V
0.01V
600V
0.1V
±(0.8%+5)
>600V
1V
AC Voltage
6V
0.001V
±(1.0%+5)
60V
0.01V
600V
0.1V
±(1.2%+8)
>600V
1V
Current
60A
0.01A
±(1.2%+8)
600A
0.1A
±(2.2%+8)
Resistance
600Ω
0.1Ω
±(1.3%+5)
6kΩ
1Ω
±(1.0%+5)
60kΩ
10Ω
600kΩ
100Ω
6MΩ
1kΩ
60MΩ
10kΩ
±(1.5%+5)
Capacitance
6nF
1pF
±(30%+5)
60nF
10pF
600nF
100pF
6μF
1nF
60μF
10nF
600μF
100nF
±(3.5%+5)
6mF
1μF
±(5.0%+6)
60mF
10μF
±(8.0%+10)
Frequency
999.9Hz
0.1Hz
±(1.0%+5)
9.999kHz
1Hz
99.99kHz
10Hz
999.9kHz
100Hz
±(2.0%+5)
9.999MHz
1kHz
±(3.0%+5)
20MHz
10kHz
±(4.0%+10)
Continuity
✓
NCV
✓
Shipping List
1 x ANENG ST183 Clamp Meter
1 x Black Packing Bag
2 x Test Probes
1 x English User Manual
1 x Packing Box
Notice for California Residents: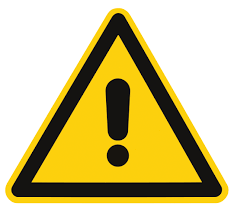 WARNING
: Cancer and Reproductive Harm - 
www.P65Warnings.ca.gov