This USB auto-ranging multimeter will test AC and DC voltage and current as well as capacitance, resistance, frequency and even temperature.
It features a large, easily readable display for use in the field as well as the ability to connect to your computer for data logging, processing and analysis. It has all of the basic functions that you expect from a good digital multimeter including continuity check (with buzzer), diode test and data hold. Data logging and analysis software is included on a mini-CD and you can also download it below.
Note: The included CD contains all versions of the software. The version that has been tested to work with this unit is version 3.0. You can also just use the download link below.
Dimensions: 200 x 90 x 45mm
Features:
• Auto-Ranging
• Shockproof Protection
• Input Impedance: 10MΩ
•Relative Value Measurement
• 70×50mm LCD Display
• AC Frequency response: 40-400 Hz
• DC Voltage Ranges: 400mV/4V/40V/400V/1000V ±(0.5%+4)
• AC Voltage Ranges: 400mV/4V/40V/400V/750V ±(0.8%+10)
• DC Current Ranges: 30mA/300mA/10A ±(1.5%+10)
• AC Current Ranges: 30mA/300mA/10A ±(1.5%+10)
• Resistance Ranges: 400Ω/4kΩ/40kΩ/400kΩ/4MΩ/40MΩ ±(0.8%+4)
• Capacitance Ranges: 4nF/40nF/400nF/4uF/40uF/200uF ±(3.5%+8)
• Frequency Ranges: 100Hz/1000Hz/10kHz/100kHz/1MHz/30MHz ±(0.5%+10)
Includes:
• User Manual
• Test Leads
• Temperature Probe
• 2 x "AAA" 1.5V Batteries
• Software CD
• USB Cable
Replacement fuses:  600mA 250V - GMA/.6A , and  10A 250V - GMA/10A

DM-500 Multimeter PDF Manual
Notice for California Residents: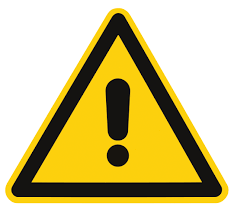 WARNING
: Cancer and Reproductive Harm - 
www.P65Warnings.ca.gov