The MAIGSRM Industrial-grade Soil Remote Monitor is for the the remote monitoring of soil parameters such as temperature, moisture and PH. ISM Band 915MHz
This Industry-grade soil remote monitor is mainly composed of 2 parts:
1. Remote monitor station with RS485: developed by Makerfabs, it converts the RS485 signal, which is usually used in agricultural field applications, to wireless connections WIFI (if there is) or Lora, or Bluetooth.
2. Industrial-grade Soil Sensor: unlike some other maker-level soil sensors that only output analog voltage that reflects the soil status/changes but not the absolute value, this sensor measures the soil parameters such Temperature/Moisture/PH/Nitrogen/ Phosphorus/Potassium.., with calculated true output, so users can get to know the real soil parameters.
This soil remote monitor has stable performance and high sensitivity, and is also used as a tool for observing and studying the occurrence, evolution, and improvement of saline soil and the dynamics of water and salt. The station is suitable for soil moisture monitoring, scientific experiments, water-saving irrigation, greenhouse, flowers and vegetables, grassland and pasture, plant cultivation, sewage treatment, fine agriculture, and other occasions.
Note there is a waterproof case as an extra gift for this project, but it needs the customers to drill holes to make it fit for the board, or some waterproof solution if needed after the drilling.
Features:
ESP32 WROOM module onboard with the WiFi and Bluetooth
Arduino Compatible: You can play it with Arduino IDE
Onboard LoRa module (433Mhz or 868Mhz or 915Mhz)
0.91inch I2C OLED display
Sensor part is waterproof, completely sealed
Measuring range: -40℃~80℃,0~100% moisture
Measuring accuracy: ±0.5℃,±3% moisture
Communication distance: Lora: 2km or more; WIFI: No such parameter
Power by Micro USB, battery, or DC 5V
1000mAh battery, charger IC onboard
Parts List:
Remote Monitor Station with RS485 Board
Soil Sensor
Waterproof Case
Files:
Notice for California Residents: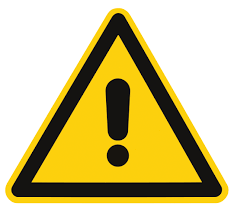 WARNING
: Cancer and Reproductive Harm - 
www.P65Warnings.ca.gov