This is a 5.8G frequency microwave radar sensor module used for a variety of products that require a DC microwave module.
Specifications: 
Frequency: 5.8 G
Band: ISM band
Appearance size: 39 x 22 x 11mm
Input voltage: DC12V
Minimum input current: 30mA
Output mode: 5V level signal (high level output when triggered)
Connection mode: VCC power supply anode, GND power supply negative pole
GND and OUT receive level signal output
Installation height: 2-6M
Induction distance: 12 meters ahead
Induction Angle: the front conical 360 degrees
Induction time: for the convenience of testing, the induction delay time is set for 2S
Precautions:
The supply current should be greater than 30mA to drive the module, the voltage should be stable and cannot have large fluctuations, otherwise it will provoke a continuous trigger effect (load lamp may continuously self-trigger or not extinguish.)
The product should not be installed next to a large area of a metal body, cannot be placed in a fully enclosed metal shell, as it will affect the performance of this product.
Notice for California Residents: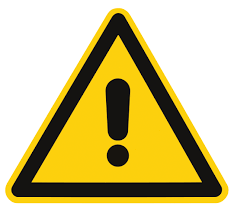 WARNING
: Cancer and Reproductive Harm - 
www.P65Warnings.ca.gov