VL53L1X Time-of-Flight Distance Sensor Carrier with Voltage Regulator, 400cm Max
This sensor is a carrier/breakout board for ST's VL53L1X laser-ranging sensor, which offers fast and accurate ranging up to 4 m. It uses the time of flight (ToF) of invisible, eye-safe laser pulses to measure absolute distances independent of ambient lighting conditions and target characteristics like color, shape, and texture (though these things will affect the maximum range). The VL53L1X also features a programmable region of interest (ROI), so the full field of view can be reduced or divided into multiple zones. Distance measurements can be read through a digital I²C interface. The board includes a 2.8 V linear regulator and level-shifters that allow it to work over an input voltage range of 2.6 V to 5.5 V, and the 0.1″ pin spacing makes it easy to use with standard solderless breadboards and 0.1″ perfboards.
Overview
The VL53L1X from ST Microelectronics is a long-distance ranging time-of-flight (TOF) sensor integrated into a compact module. This board is a carrier for the VL53L1X, so we recommend careful reading of the VL53L1X datasheet (1MB pdf) before using this product.
The VL53L1X is effectively a tiny, self-contained lidar system featuring an integrated 940 nm Class 1 laser, which is invisible and eye-safe. Unlike conventional IR sensors that use the intensity of reflected light to estimate the distance to an object, the VL53L1X uses ST's FlightSense technology to precisely measure how long it takes for emitted pulses of infrared laser light to reach the nearest object and be reflected back to a detector. This approach ensures absolute distance measurements independent of ambient lighting conditions and target characteristics (e.g. color, shape, texture, and reflectivity), though these external conditions do affect the maximum range of the sensor, as do the sensor configuration settings.
Under favorable conditions, such as low ambient light with a high-reflectivity target, the sensor can report distances up to 4 m (13 ft) with 1 mm resolution. See the datasheet for more information on how various external conditions and sensor configurations affect things like maximum range, repeatability, and ranging error. The minimum ranging distance is 4 cm; inside of this range, the sensor will still detect a target, but the measurement will not be accurate. Ranging measurements are available through the sensor's I²C (TWI) interface, which is also used to configure sensor settings, and the sensor provides two additional pins: a shutdown input and an interrupt output.
Notice for California Residents: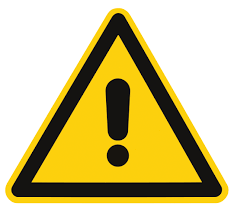 WARNING
: Cancer and Reproductive Harm - 
www.P65Warnings.ca.gov