Octopus 3V laser sensor
Octopus 3V laser sensor is the laser emission electric brick in our Octopus series, the basic design is from the Octopus electric bricks and the setting of its outlook, the PCB fixing hole and the connectors are the same.
It is made of a laser emission chip, condensing lens and an adjustable sleeve, which can work after powering on.
Notice: Please do not shine the eyes. The laser emits a red laser beam that usually can be seen as a red dot, but you can only see a slight red line under the condition of frog or other medium.
Characteristics
The emitting principle of the laser and it's special emitting process make the laser equip the features where normal light does not have: "The Three Goods" (Good monochromaticity, good coherence and good directionality ) and "One High" (High brightness)

Support micro:bit in 3V.

Easy and convenient for connection
Parameter
| Items | Parameters |
| --- | --- |
| Name | Octopus 3V laser sensor |
| SKU | EF04096 |
| Working Voltage | DC 3~5.5V |
| Wave Length | 650NM |
| Rate of Work | 5MW |
| Spot Size | φ10mm ~ φ15mm(15 meters away) |
| Connection Mode | G-GND,V-VCC,S-signal pin |
| Size | 38.9x23.5mm |
| Net weight | 5g |
Quick to Start
Hardware Connection
Connect the module with the wire(with buckle) to the PI pins on the Octopus:bit, insert the micro:bit to the Octopus:bit.
Software Programming
Programme in the makecode and write high level to P1 port to make the laser on and low level to make the laser off. Links: https://makecode.microbit.org/_Lvega7TP6ggz
Result
The laser lights on.
Safe use guidance - general
A laser rated as class 3R or lesser rating is low powered. It normally would not harm the eyes during a momentary exposure of less than 1/4 second. This is well within the aversion response, where a person turns away and/ or blinks to avoid bright light.
Do not deliberately look or stare into the laser beam. Laser protective eyewear is normally not necessary. A laser rated at class 3R or less is not a skin or materials burn hazard.
However, a laser rated at class 3R or lesser rating can be a distraction, glare or flashblindness hazard for pilots and drivers. NEVER aim any laser towards an aircraft or vehicle that is in motion.
ONLY ALLOW USE BY RESPONSIBLE PERSONS. This is not a toy. Children can safely use a laser rated at Class 3R or lesser rating, but only with continuous adult supervision.
Notice for California Residents: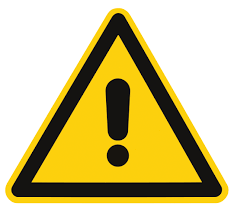 WARNING
: Cancer and Reproductive Harm - 
www.P65Warnings.ca.gov