TTGO TQ ESP32 DEVELOPMENT BOARD WITH HEART SENSOR
HEART SENSOR:
Heart Pulse Sensor is a well-designed plug-and-play heart-rate sensor for Arduino and many other development boards. It can be used by students, artists, athletes, makers, and game & mobile developers who want to easily incorporate live heartrate data into their projects. The sensor clips onto a fingertip or earlobe and plugs right into Microcontrollers with some jumper cables. It also includes an open-source monitoring app that graphs your pulse in real time.
TTGO TQ ESP32
The TTGO TQ ESP32-PICO-D4 is a System-in-Package (SiP) module that is based on ESP32, providing complete Wi-Fi and Bluetooth functionalities. The module has a size as small as 18 mm × 44mm, thus requiring minimal PCB area. The module integrates a 4MB SPI flash. At the core of this module is the ESP32 chip*, which is a single 2.4 GHz Wi-Fi and Bluetooth combo chip designed with TSMC's 40 nm ultra-low power technology. ESP32-PICO-D4 integrates all peripheral components seamlessly, including a crystal oscillator, flash, filter capacitors and RF matching links in one single package. Given that no other peripheral components are involved, module welding and testing is not required either. As such, TTGO TQ ESP32-PICO-D4 reduces the complexity of supply chain and improves control efficiency. With its ultra-small size, robust performance and low-energy consumption, ESP32-PICO-D4 is well suited for any space-limited or battery-operated applications, such as wearable electronics, medical equipment, sensors and other IoT products. It also comes with the 0.91 inch OLED display that helps for various applications. This kit also includes a USB to TTL converter with CH340C chipset.
Specifications:
TTGO TQ
Operating voltage: 2.7V to 3.6V
Operating current: 80mA
Operating temperature: -40C to 85C
Size: 18mm x 44mm
WIFI :
Protocols: 802.11 b/g/n
Frequency: 2.4 to 2.5GHz
Bluetooth:
Protocols: Bluetooth V4.2 BR/EDR and BLE specification
Radio: NZIF receiver with -97dBm sensitivity
Audio: CVSD and SBC
Crystal oscillator: 40MHz
Heart sensor:
Operating Voltage: 3.3 to 5V
Package include:
1 x TTGO TQ ESP32 development board
1 x USB to TTL converter
1 x heart beat sensor
2 x 13 pin headers
1 x 7 pin bent headers
1 x 2 pin header
1 x 7 row female header
1 x metal ear clip(16mm)
1 x bandage
1 x transparent flim
4 x black velcro tape
Notice for California Residents: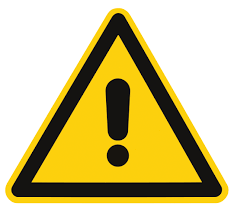 WARNING
: Cancer and Reproductive Harm - 
www.P65Warnings.ca.gov