This is a 950-POLOLU Ball Caster with 3/8" Plastic Ball.
This small, light ball caster uses a 3/8" diameter plastic ball. The height of the assembled kit ranges from 0.4" to 0.6".
This ball caster kit includes a black ABS housing, a 3/8" diameter plastic ball, two spacers (1/16" and 1/8" thick), and two #2 screw sets. The total height of the ball caster, 0.4", can be increased to about 0.6" using the included spacers. The two included #2 screws can be used to mount the ball caster to your chassis (the distance between the screw holes is 0.53").
Note that our ball casters are designed for small robots; they are not intended to bear more than a few pounds. With more weight than this, friction between the ball and the housing will probably keep it from rolling well.
Product

950-POLOLU
Ball Caster with 3/8″ Plastic Ball
0.375
0.8
plastic
951-POLOLU
Ball Caster with 3/8″ Metal Ball
0.375
4
metal
952-POLOLU
Ball Caster with 1/2″ Plastic Ball
0.5
2
plastic
953-POLOLU
Ball Caster with 1/2″ Metal Ball
0.5
9
metal
954-POLOLU
Ball Caster with 3/4″ Plastic Ball
0.75
7
plastic
955-POLOLU
Ball Caster with 3/4″ Metal Ball
0.75
30
metal
956-POLOLU
Ball Caster with 1″ Plastic Ball (old version)
1
10
plastic
2691-POLOLU
Ball Caster with 1″ Plastic Ball and Plastic Rollers
1
16.5
plastic
2692-POLOLU
Ball Caster with 1″ Plastic Ball and Ball Bearings
1
18.5
plastic
Notice for California Residents: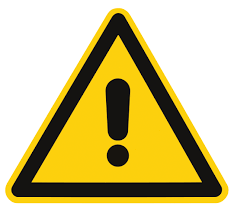 WARNING
: Cancer and Reproductive Harm - 
www.P65Warnings.ca.gov