SF-ROLLARM Robotic Arm Kit 4-Axis for Arduino
Feature
1. The Rollarm is a 4-axis movement kit customized for robot hobbyists to learn to control the mechanical arm, with detailed user manual, code and introduction videos.
2. 2 controlling manners: manually (by handle) or by computer (LabVIEW).
3. Able to memorize about 100 movements made.
4. Four servos compose and control the four joints, and grippers have double layers with pointed end and jagged edges – to grab objects firmly.
5. Powered by two 18650 batteries (Not Included). This kit need to be assembled before application.

Introduction
The Rollarm Kit for Arduino is designed for mass hobbyists to learn robot arm control. With the open source MCU Arduino UNO and a servo expansion board, the robot arm is easy to use and full of fun. You can control its four axes by the 4 potentiometers on the handle, as well as make them move on your computer. In addition, it can memorize the movements it's made and repeat again and again, making it a great tool for repeated tasks.

Package included
14 x M1.2x4 Self-tapping Screw
8 x M2x8 Screw
8 x M2 Nut
2 x M3x8 Flat-Head Screw
10 x M3x8 Screw
18 x M3x10 Screw
20 x M3 Nut
4 x M7 Thin Nut
1 x 3x10x1 Washer
5 x M3x10 Aluminium Tube
2 x M3x6 Corn Rivet
3 x φ3xφ8x4 Band Edge Bearing
4 x SunFounderServo (9g)
4 x Potentiometer Button
1 x 18650 2-Battery Holder
1 x SunFounder Mars Board
1 x Expansion Board
1 x Potentiometer Module
1 x USB Type-C Cable
2 x RJ11 Cable
1 x Riband
4 x 3M Non-skid Pad
2 x Heat Shrink Tubing
2 x Cable Clip
1 x 3M Tape
1 x Screw Driver

Self-provided Parts
2 x 18650 Rechargeable Li-ion Battery (3.7V) without protection circuit board.
Notice for California Residents: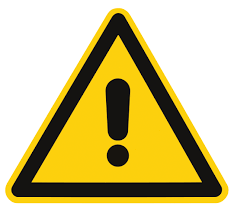 WARNING
: Cancer and Reproductive Harm - 
www.P65Warnings.ca.gov