ESP-WROOM-02 X-Series WIFI and Sensors Basic Kit
Understanding sensors and micro controllers is one of the best ways of learning how embedded electronics interacts with the natural (and maybe even supernatural) world. This kit is bursting with twelve breadboard friendly breadboards including sensors, LEDs, a relay, an LCD screen and the micro controller in addition to a prototyping board and jumpers. This jam-packed sensor kit contains all you need to get you started in the wonderful world of micro controllers and sensors.
This kit does not include an instruction manual. You can go to the official Arduino website for instructions on how to set up your ESP board (The ESP 8266 is Arduino compatible). As for the sensors, there is no shortage of information on the internet on how to use sensors for Arduino.
This is the Basic kit which includes the ESP-WROOM module, the battery shield and a power button function selector
What is the X-Series Kit?
X-Project is a series of breakout boards suitable for beginners to learn how different sensors and controllers communicate with each other and contains a series of sensors and adapter boards using the same pin-out configuration to facilitate the development of ones project.
X-8266 is the X-project main controller board. The size of the X-8266 is the same as the size of a 1.3-inch OLED mini display which makes everything compact and easy to use.
X-8266 Features:
Compatible with Arduino and NodeMCU. You can program it with the Arduino IDE or use the LUA language under ESPlorer
Very compact layout; 35X27mm
10 digital pins support read / write / interrupt / IIC / single line control
AD inputs
Micro USB input
X-Battery Shield:
This shield takes care of powering the kit neatly. What makes it special?:
5V-1A Charging Input
5V-1A Charging Output
High Efficiency(88%~92%)
1 Switch control
Micro USB Port
Battery Protection
Low Power Consumption.
LED indicator (Green & Red)
This product does not include the battery.
X-Button:
The X-project button allows the esp8266 to select different pins to control the connected devices via the programming done by the user. It includes a built in dip switch for the X-8266 to control the various digital pins D3 – D10 pin
For example, flicking one dip switch allows the user to read that button state. Here is the pin-out dip switches and the corresponding digital pins:
1~D3
2~D4
3~D5
4~D6
5~D7
6~D8
7~D9
8~D10.
Notice for California Residents: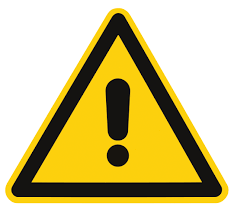 WARNING
: Cancer and Reproductive Harm - 
www.P65Warnings.ca.gov