With the Parallax PBASIC1/P Build your own BASIC Stamp 1 with this through-hole (DIP) interpreter chip and other standard parts. 
All the control and ease of programming that you have grown to appreciate in the BASIC Stamp 1 module (#BS1-IC) is available with this chip and a few other components. Recommended for high volume applications or those with limited PCB real estate, the BASIC Stamp 1 interpreter chip can be used on your own PCB as an OEM solution. 
The three main components needed to build your own BASIC Stamp 1 are: 1) this PBASIC Interpreter Chip, 2) an EEPROM, 3) and a resonator; see Related Products.
We also offer the interpreter chip in a surface mount package (#PBASIC1XT/SS).
Product Features:
Small footprint for OEM PCB design 
Easily replaceable if socketed into PCB 
Completed circuit is programmed in PBASIC 1.0, an easy to learn language based on BASIC 
Interpreter chip is preprogrammed with the BASIC Stamp 1 Interpreter firmware
Specifications:
Processor Speed: 4 MHz; ~2,000 PBASIC instructions/sec
Package Type: 18-pin DIP
I/O pins: 8
Voltage requirements: 2.5 to 5.5 VDC
Current requirements: 1 mA Run, 25 μA Sleep
Communication: Serial
Dimensions: 0.898 x 0.313 x 0.130 in (22.8 x 7.94 x 3.30 mm)
Operating temp range: +32 to +158 °F (0 to +70 °C)
Note: The 18-pin DIP package of this chip has a different pinout than the 20-pin SSOP package; pay close attention to the package shown in schematics and refer to Microchip datasheet for PIC16C56A for pinout information.
Notice for California Residents: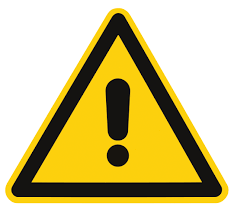 WARNING
: Cancer and Reproductive Harm - 
www.P65Warnings.ca.gov