Zybo Z7: Zynq-7000 ARM/FPGA SoC Development Board Zybo Z7-20 with SDSoC Voucher
The Zybo Z7 is a ready-to-use embedded software and digital circuit development board built around the Xilinx Zynq™-7000 family. The Zynq-7000 tightly integrates a dual-core ARM Cortex-A9 processor with Xilinx 7-series Field Programmable Gate Array (FPGA) logic.
A rich set of multimedia and connectivity peripherals make the Zybo Z7 a formidable single-board computer. A MIPI CSI-2 compatible Pcam connector, HDMI input, HDMI output, and high DDR3L bandwidth establish the Zybo Z7 as an affordable, yet capable, solution for high-end embedded vision applications. Attaching additional hardware is made easy by the Zybo Z7's Pmod connectors, allowing access to Digilent's catalog of over 70 Pmod peripheral boards, including motor controllers, sensors, displays, and more.
The Zybo Z7 is supported by Xilinx's Vivado Design Suite, including the free WebPACK version. You can also interact with the processing system (PS) with Xilinx's Vitis Unified Software Platform and PetaLinux Tools.
Guides and demos are available to help you get started quickly with the Zybo Z7. These can be found through the Support Materials tab.
Features
ZYNQ Processor
667MHz dual-core Cortex-A9 processor
DDR3L memory controller with 8 DMA channels and 4 High Performance AXI3 Slave ports
High-bandwidth peripheral controllers: 1G Ethernet, USB 2.0, SDIO
Low-bandwidth peripheral controller: SPI, UART, CAN, I2C
Programmable from JTAG, Quad-SPI flash, and microSD card (Micro B USB cable NOT included).
Programmable logic equivalent to Artix-7 FPGA
Memory
1 GB DDR3L with 32-bit bus @ 1066 MHz
16 MB Quad-SPI Flash with factory programmed 128-bit random number and 48-bit globally unique EUI-48/64™ compatible identifier
microSD slot
Power
Powered from USB or any 5V external power source
USB and Ethernet
Gigabit Ethernet PHY
USB-JTAG Programming circuitry
USB-UART bridge
USB 2.0 OTG PHY (supports host only)
Audio and Video
HDMI sink port (input) with CEC (Zybo Z7-20) and without CEC (Zybo Z7-10)
HDMI source port (output) with CEC
Audio codec with stereo headphone, stereo line-in, and microphone jacks
Switches, Push-buttons, and LEDs
6 push-buttons
4 slide switches
5 LEDs
2 RGB LEDs
Expansion Connectors
6 Pmod ports on the Zybo Z7-20 (5 on the Zybo Z7-10)
Product Compliance:
HTC: 8471500150
ECCN: 5A992.c
What's included 
Zybo Z7-10 or Zybo Z7-20 (the Zybo Z7-20 variant comes with a heat sink)
Digilent cardboard packaging with protective foam
Software
To create and modify designs for your Zybo Z7, you can use Xilinx's Vivado Design Suite. Vivado is a software designed for the synthesis and analysis of HDL designs. Both variants of the Zybo Z7 are supported by the free WebPACK edition of the Vivado Design Suite.
You can use Xilinx's PetaLinux Tools to customize, build, and deploy Embedded Linux solutions on the Zynq-7000. While the Vitis Unified Software Platform enables the development of embedded software and accelerated applications on heterogeneous Xilinx platforms, such as the Zynq-7000.
Support
Notice for California Residents: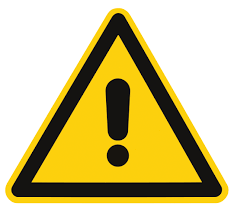 WARNING
: Cancer and Reproductive Harm - 
www.P65Warnings.ca.gov