Gravity: LED Switch Kit
This is a simple LED-illuminated self-lock switch button. It's just like a basic switch button, but it lights up color(red/yellow/green/blue/white) when pressed down, which gives you visual feedback. These little buttons can be used with micro:bit to realize various fun interactive projects, such as switch, backlight keyboard, music player panel, and recording control panel.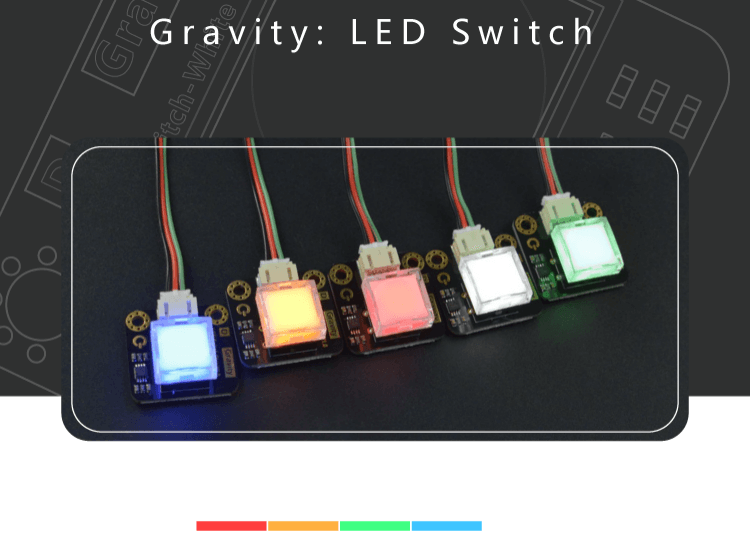 This is a self-lock switch button with LED light display.
Experimental Cases
Supports programming platforms like MakeCode, Mind+ and Arduino IDE.

1.Mind+ Program Example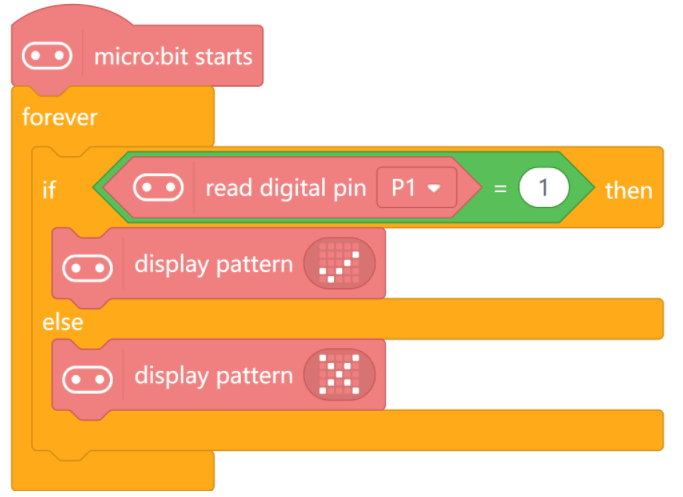 Program Effect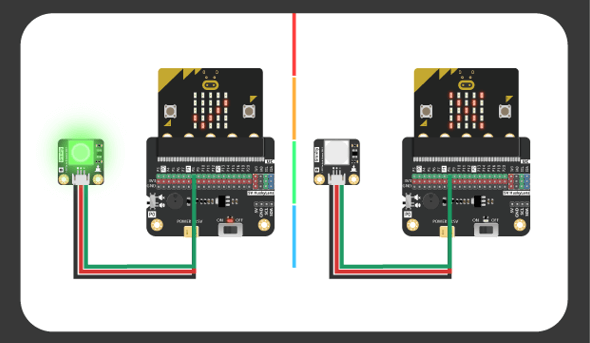 Mind+ official download - Mind+ graphical programming software (mindplus.cc)For more fun, welcome to the Mind+ special column.
2.MakeCode Program Example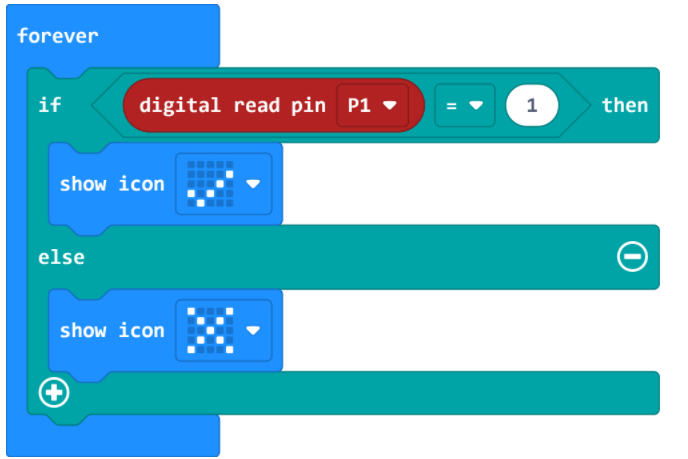 Program Effect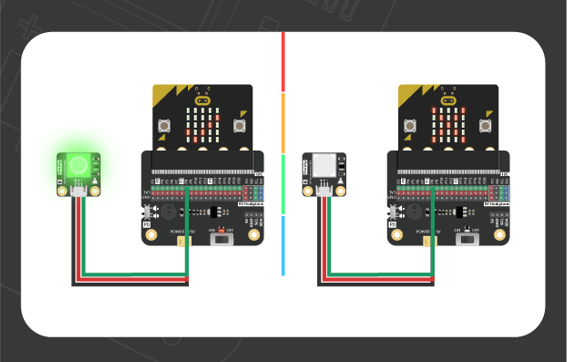 3.Arduino Program Example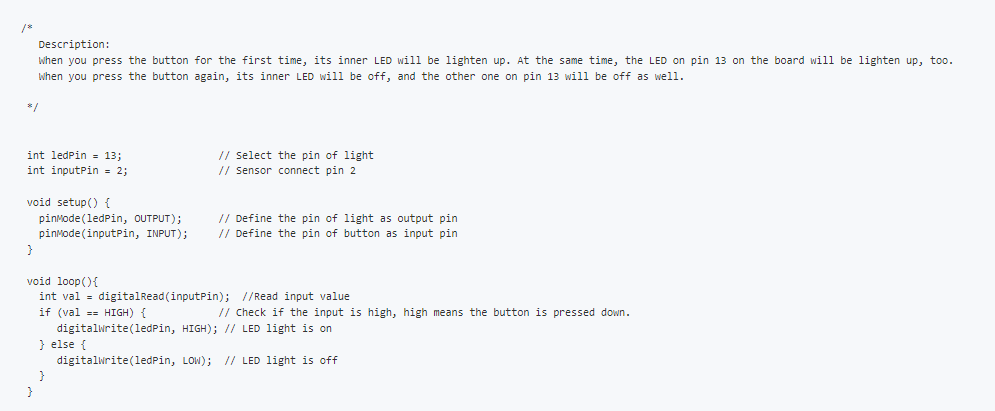 Program Effect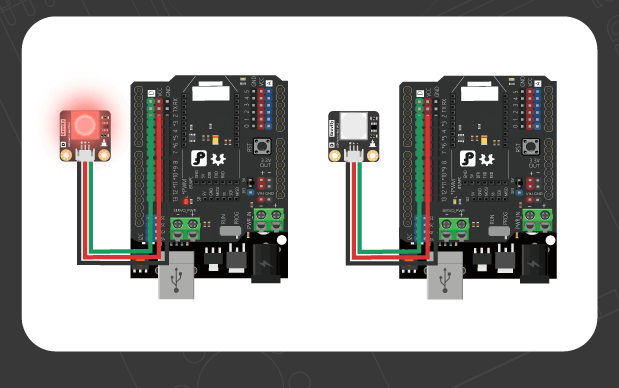 FEATURES
1. 5 lighting colors of red, green, white, yellow and blue are optional.

2. Gravity interface, convenient and easy-to-use.

3.Large buttons for easy control.

4.With the self-locking function, the LED light does not go out when the button is released.

5.Various types of stickers are provided.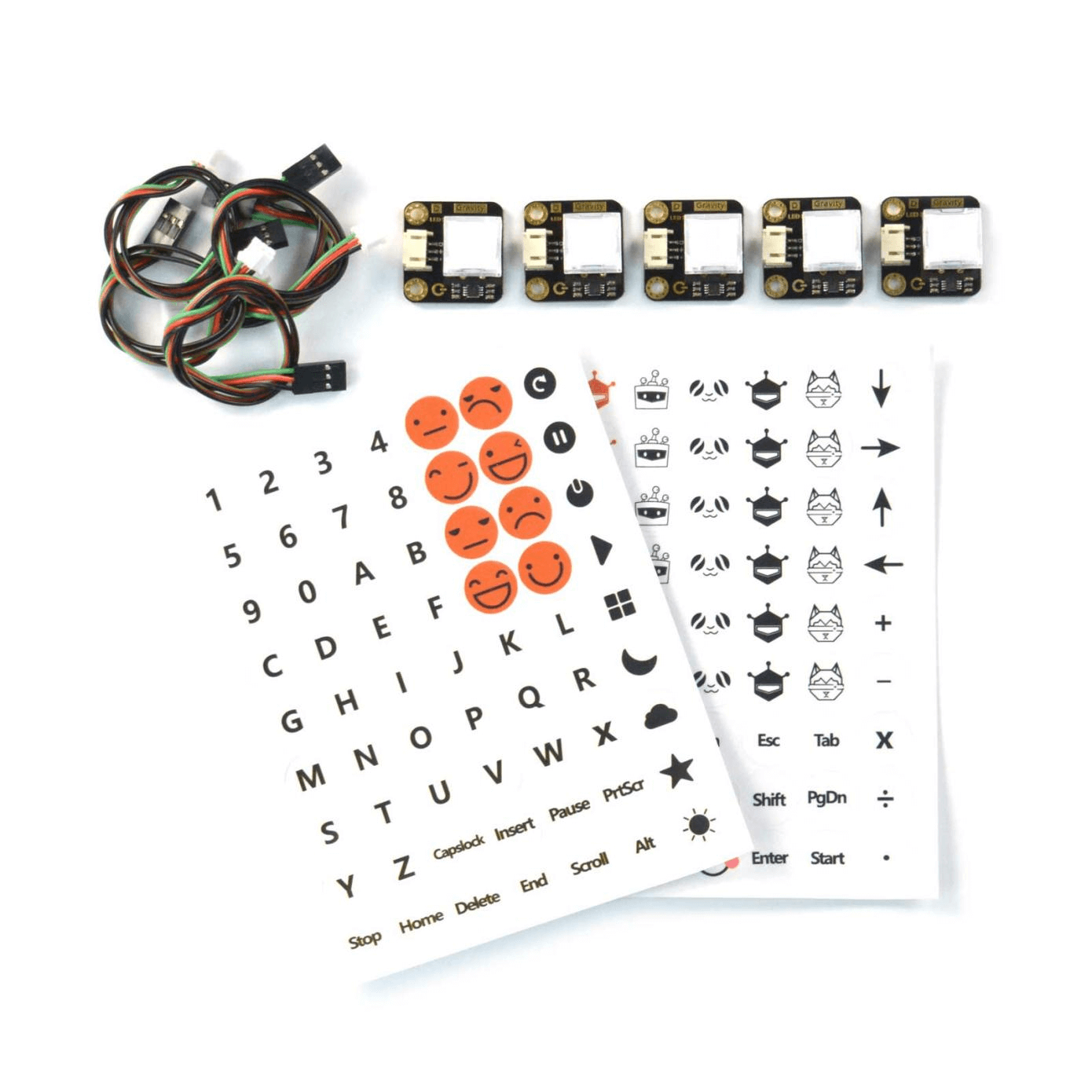 APPLICATIONS
Backlight keyboard
Music player panel
Recording control panel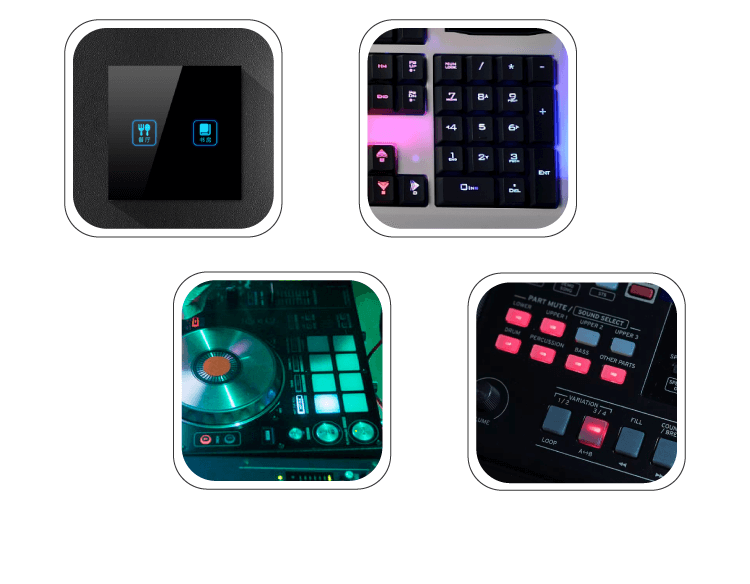 SPECIFICATION
Working Voltage: +3.3-5V (3.3V is recommended)
Output: Digital signal
Interface: PH2.0-3P
Size: 27 x 26.5mm
LED Light Color: red, yellow, green, blue, white
Note: The module comes with a self-lock function. When the button is pressed down, the module outputs High, and the LED lights up. When being pressed again, the module outputs Low and the LED turns off.
DOCUMENTS
SHIPPING LIST
Gravity: Digital Switch Button with LED x5 (red/ yellow / green/ blue/ white)
Digital Sensor Connector x5
Sticker x2
Notice for California Residents: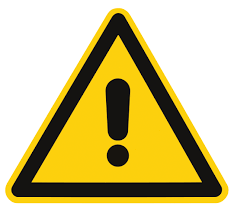 WARNING
: Cancer and Reproductive Harm - 
www.P65Warnings.ca.gov