SKU-0018 Bare Conductive Electric Paint 10ML
Design, discover, create. Your design and electronics projects are about to change forever. Paint circuits and sensors, or use Electric Paint as a conductive adhesive on almost anything including paper, plastic, textiles and conventional electronics.
Put this flexible, revolutionary little tube in your toolbox today.

Works with:
Touch Board, Pi Cap, electrical components, prototyping materials, PCBs, microcontrollers, Arduino, Raspberry Pi, MaKey MaKey and e‐textiles. Use with the Touch Board or Pi Cap to make touch sensors.
LEVEL: Super Beginner to Expert Engineer
Fix a TV Remote with Electric Paint
Electric Paint can be used to fix key fobs or remote controls. We are happy to say it So don't throw yours out yet! Just follow our online tutorial to get yours working today.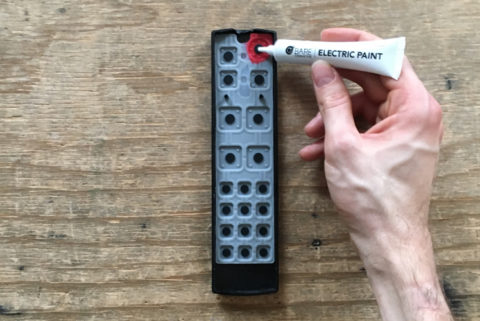 Cold Soldering
Electric Paint can be used as both a liquid wire and an adhesive. Use it to attach components to a range of materials. This is a great alternative to the soldering iron when you're in a hurry.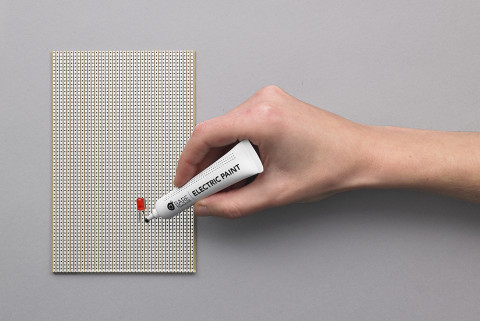 How To Seal Electric Paint
You can protect and seal the sensors you've made with different sprays and varnishes. Don't worry – it will still conduct!