16x2 Parallel Port Character LCD and Keypad Shield for Arduino UNO and MEGA2560
This is a popular LCD Keypad shield for Arduino UNO and MEGA2560. It includes a 16x2 LCD display and 6 tactile push buttons. (SELECT, UP, DOWN, LEFT ,RIGHT and RST).
The LCD shield features contrast adjustment and backlight. The design of this shield allows you to utilize the unused pins on your Arduino board for other purposes.
SPECIFICATIONS:
16 x 2 Character LCD (Transmissive White on Blue)
Arduino Pin Map to the LCD Shield:
Digital Pin 4 ------- DB4
Digital Pin 5 ------- DB5
Digital Pin 6 ------- DB6
Digital Pin 7 ------- DB7
Digital Pin 8 ------- RS
Digital Pin 9 ------- E (Enable)
Digital Pin 10 ----- Backlight LED
Analog Pin 0 ------ Keypad Buttons
Required Input Voltage: 5VDC
Current: 20 - 40mA
Dimensions: 80mm x 56mm x 15mm (3.2" x 2.2" x 0.6")
IMPORTANT NOTES:
By default, the LCD contrast is set to zero. Make sure to adjust it upon power up by turning the potentiometer using a flathead screwdriver.
This shield is designed to work with Arduino UNO and MEGA2560.
Make sure to insert the shield onto your Arduino board correctly. (See the pictures)
Test the shield using the sketch sample found under Attachments.
Notice for California Residents: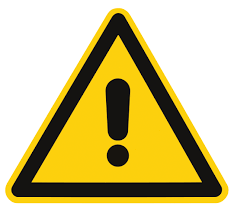 WARNING
: Cancer and Reproductive Harm - 
www.P65Warnings.ca.gov