Adafruit METRO 328 with Headers - ATmega328
This is the Adafruit METRO with headers.  It comes with headers soldered on.  It's a fully assembled and tested board with through-hole headers attached. 
METRO is the culmination of years of playing with AVRs: we wanted to make a development board that is easy to use and is hacker friendly. At the heart is an ATmega328P, with 32KB of flash and 2KB of RAM, running at 16 MHz
Power the METRO

 

with 7-9V polarity protected DC or the micro USB connector to any 5V USB source. The 2.1mm DC jack has an on/off switch next to it so you can turn off your setup easily. The METRO will automagically switch between USB and DC.
METRO has 19 GPIO pins, 6 of which are Analog in as well, and 2 of which are reserved for the USB-serial converter. There's also 6 PWMs available on 3 timers (1 x 16-bit, 2 x 8-bit). There's a hardware SPI port, hardware I2C port and hardware UART to USB. Logic level is 5V but by cutting and soldering closed a jumper, you can easily convert it to 3.3V logic
USB to Serial converter, there's a hardware USB to Serial converter that can be used by any computer to listen/send data to the METRO, and can also be used to launch and update code via the bootloader
Four indicator LEDs, on the front edge of the PCB, for easy debugging. One green power LED, two RX/TX LEDs for the UART, and a red LED connected to pin PB5
Easy reprogramming, comes pre-loaded with the

 

Optiboot bootloader, which is supported by avrdude and only uses 512 bytes.
Mac & Windows People! Don't forget to grab & install the FTDI VCP drivers from FTDI to make the COM/Serial port show up right! The default drivers may not support this FTDI chip!
Detailed specifications:
ATmega328 microcontroller with Optiboot (UNO) Bootloader
USB Programming and debugging via the well-supported genuine FTDI FT231X
Input voltage: 7-9V (a 9VDC power supply is recommended)
5V regulator can supply peak ~800mA as long as the die temp of the regulator does not exceed 150*C
3.3V regulator can supply peak ~150mA as long as the die temp of the regulator does not exceed 150*C
5V logic with 3.3V compatible inputs, can be converted to 3.3V logic operation
20 Digital I/O Pins: 6 are also PWM outputs and 6 are also Analog Inputs
6-pin ICSP Header for reprogramming
32KB Flash Memory - 0.5K for bootloader, 31.5KB available after bootloading
16MHz Clock Speed
Compatible with "Classic" and "R3" Shields
Adafruit Black PCB with gold plate on pads
53mm x 71mm / 2.1" x 2.8"
Height (w/ barrel jack): 13mm / 0.5"
Weight: 19g
Derivative of

 

"Arduino UNO R3 Reference design" 
Revision History:
As of August 31, 2015 we have updated the Metro's headers to be

 

slightly

 

taller so that they are the same height as classic 'non-SMT' headers for a better shield-fit
As of Oct 12, 2017 we now have fully thru-hole headers instead of SMT headers.
Pinout Diagram
Notice for California Residents: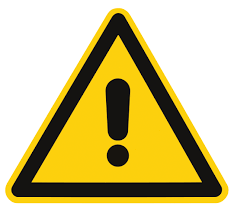 WARNING
: Cancer and Reproductive Harm - 
www.P65Warnings.ca.gov