High Resolution P5 indoor 64X64 RGB LED Matrix Panel 2.5mm Pitch
This ultra-high-density 64x64 RGB LED Matrix has 4096 bright RGB LEDs arranged in a 64x64 grid at a 2.5mm pitch. The luminance induction can be automatically adjusted, and the adjustable level is 16. These panels are typically used to make video walls.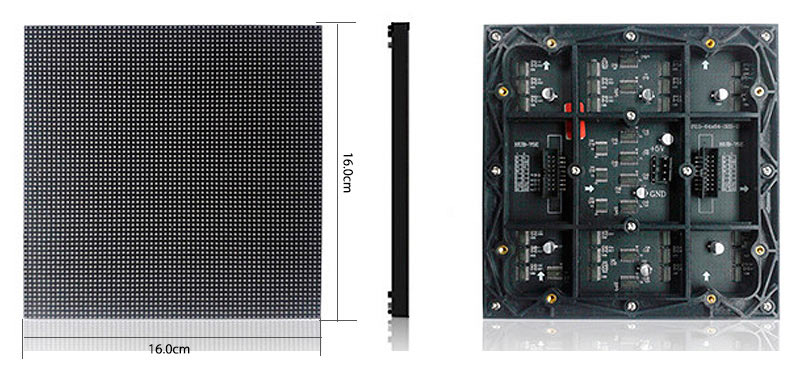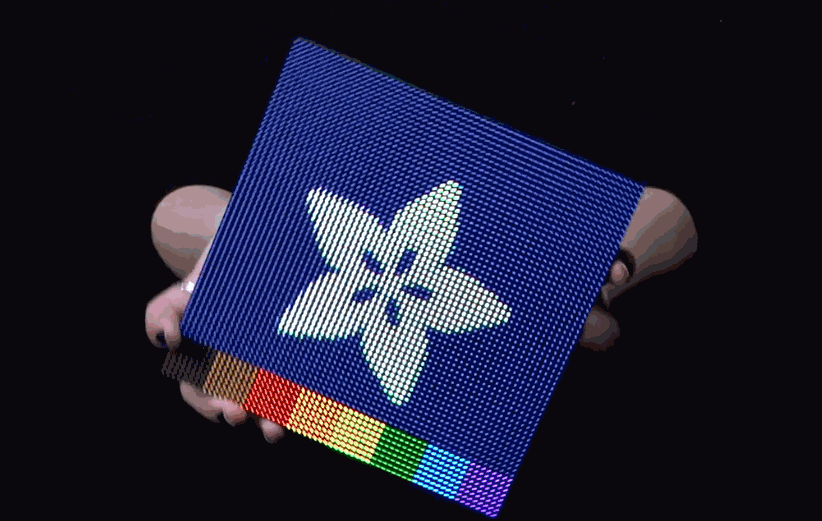 Features
The 64 x 64 RGB panel uses a non-standard 5-address multiplexing system.
Maintenance before module, support hot swapping.
High refresh, high gray.
Specifications
Size: 160mm x 160mm
Pixel pitch: 2.5mm
Resolution ratio: 64 x 64 dots
Optimum viewing distance: 2-30m
Visual horizontal angle:≥160°
Visual vertical angle≥160°
Display card: DVI
Driving mode: 1/32 scan
Package list
64 X 64 RGB LED Matrix Panel x 1