1907-ADA Dual Alphanumeric Display - Red 0.54" Digit Height - Pack of 2
Display, elegantly, 012345678 or 9! Gaze, hypnotized, at ABCDEFGHIJKLM - well it can display the whole alphabet. You get the point. This is a nice, bright 14-segment alphanumeric display that can show letters and numbers in a beautiful red hue. It's super bright and designed for viewing from distances up to 23 feet (7 meters) away. Digits have seven white segments on a black surface and we give you a set of two alphanumeric displays in a pack so you can make a clock or a four letter word. 

There are nine pins per side on these, so 18 pins total, with 0.1" spacing so you can easily plug it into a breadboard with one row on each side for wiring it up. Note that these may not color-match our our other red 7-segment displays due to process-differences. 

You can buy these as a set of two or in a pack with our Adafruit 14-segment LED Alphanumeric Backpack which will help you change each letter or number individually and easily. 

This product is just the two red alphanumeric displays! 
Dimensions: 21mm x 25mm x 7mm / 0.8" x 1" x 0.3"
Height w/ Pins: 14mm / 0.6"
Weight: 4.7g
Notice for California Residents: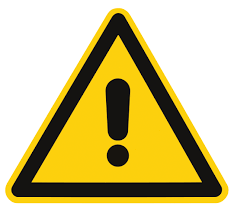 WARNING
: Cancer and Reproductive Harm - 
www.P65Warnings.ca.gov