338 Adafruit Nokia 5110/3310 monochrome LCD + extras
These displays were used in old Nokia 5110/3310 cell phones (before the smart-phone fad turned every cell phone into a TV). It's a 84x48 pixel monochrome LCD display. These displays are small, only about 1.5" diagonal, but very readable and come with a white backlight. This display is made of 84x48 individual pixels, so you can use it for graphics, text or bitmaps. These displays are inexpensive, easy to use, require only a few digital I/O pins and are fairly low power as well
To drive the display, you will need 3 to 5 digital output pins (depending on whether you want to manually control the chip select and reset lines). Another pin can be used to control (via on/off or PWM) the backlight - the backlight LEDs are wired to a transistor.
The display driver is a PCD8544 chip, and it runs at 3.3V so you'll need a 3V supply handy (you don't need that much current though, maybe 10mA tops). Logic levels must be 3V to prevent damage but we include a free level shifter chip so you can easily connect it to 5V logic such as an Arduino.
Of course, we wouldn't just point you to a datasheet and say "good luck!" To make it easy for you to use the display, we've written a nice graphics library that can print text, pixels, rectangles, circles and lines! The library is written for the Arduino but can easily be ported to your favorite microcontroller.
We also have a detailed wiring and usage tutorial with more information about the display and more photos
Board size is 1.94"x1.66"x0.25"
Notice for California Residents: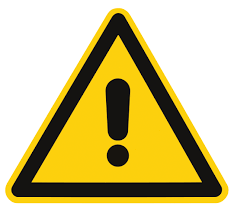 WARNING
: Cancer and Reproductive Harm - 
www.P65Warnings.ca.gov