This device is a series 88 KOYUH 5 ampere 125/250 VAC rated circuit breaker with manual reset which comes with a mounting nut and transparent waterproof cap.
Specifications:
Current rating range:3~30A
Input voltage rating :125/250VAC; 32/50VDC
Interrupting Capacity: 125/250VAC x 1,000A (UL 1077)
Typical life: 1,000 operations at 200% overload
Insulation co-ordination: Rated impulse withstand voltage 2.5kV
Dielectric Strength:> 1.500VAC/min.
Insulation Resistance:>100MOHM (DC 500V)
Degree of protection: Terminal area IP00, operating area IP40
This series of breakers is also available with a wide range of current ratings.
Mechanical/Environmental Data
Operating Ambient Temperature: -10℃ to +60℃
Termination: 250'' (6.35mm) quick connect tabs  
Calibration (at 25℃)
100% of Rated Current: Hold, No Trip 
300% of Rated Current: 1.5-5.0 sec Trip 
200% of Rated Current: 5-30 sec Trip 
150% of Rated Current: Trip Within 1 Hour
Approvals
Approval & File No                      Rated Current                   Rated voltage
CUL UL       E155159                               3-30A                              125/250VAC; 50VDC
TUV SUD    B15 09 58611 007               3-20A                              125/250VAC; 32VDC
VDE            40036160                              3-16A                              125/250VAC
CSA            102199                                   3-16A                               250VAC
IEC              60934                                     3-20A                              250VAC
Notice for California Residents: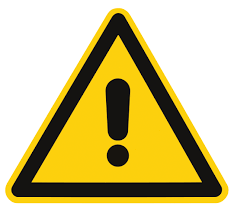 WARNING
: Cancer and Reproductive Harm - 
www.P65Warnings.ca.gov