This device is a 10 ampere 4 pole din-rail mount circuit breaker.
This circuit breaker is used in lighting distribution system or motor distribution system for protecting overload and short-circuit in the system. The product is novel in structure, light in weight, reliable and excellent in performance. It has high breaking capacity, can trip quickly and it's installation uses with guide, it's case and items are adopted with high fire-retardant and shockproof plastics. The product, with long life, is mainly used in AC 50Hz/60Hz, single-pole 240V or two, three, four-pole 415V circuit for overload and short-circuit protection as well as for infrequent on-and-off switching electric equipment and lighting circuit in normal case.
Standards: GB 10963, IEC898, BS3871.1.
Specification:                                         
Breaking capacity                            6kA 
Electrical life                                no less than 6000 times 
Mechanical life                            (0-c)no less than 20000 times 
Tropical trial Treatment                 2(RH 95% at 5'C)
No. of poles:                                   1, 2, 3, 4P
Rated voltage                               240V/415V AC
Rated current                               6, 10, 16, 20, 25, 32, 40, 50, 63A
Frame class                                   63A  
Rated frequency                       50/60Hz
Making and breaking capacity    6000A (6~40A),4500A (50,63A)
Release type                            B,C,D
Poles                                        1,2,3,4P
Mechanical life                          20000
Instantaneous release type:       C type (5ln~10ln)
Sequence
NO .

Release

Test
current I/In

Start state

Tripping
time

Expected
reset

1

B,C,D

1.13In

Cold state

t≤1h

Not tripping

2

B,C,D

1.45In

Start right after 
the serial NO . 
1 test

t<1h

Tripping

3

B,C,D

2.55In

Cold state

1s<t<60s

Tripping

4

B
C
D

3In
5In
10In

Cold state

t≤0.1s

Not tripping

5

B
C
D

5In
10In
20In

Cold state

 
 
Notice for California Residents: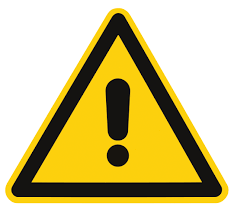 WARNING
: Cancer and Reproductive Harm - 
www.P65Warnings.ca.gov