This element can turn any mechanical energy into electrical energy (AC). For this reason, you can use it as a knock or tap sensor. This buzzer is covered with the plastic case. 
Description:
Piezoelectric ceramic buzzer sheet is formed by the coated electrode material as silver-metal ceramic sheet through polarization, which is mainly circular, square, rectangular and so on. It can be bonded together with metal materials such as iron, copper, steel and nickel alloy to form parts with high strength.Main performance indicators: resonance frequency Fr, impedance R, static electro - air C0.

Piezoelectric ceramic buzzer is a basic electronic sound device, which has the advantages of simple structure, stable performance and reliability.It is not only the core component of piezoelectric buzzer, ringing and alarm, but also increasingly used as impact signal sensor in various sensitive instruments.
Specifications: 
Shell thickness:φ 3.0 soil 0.1mm.
Shell diameter:φ 28.3 soil 0.2mm.
Shell material:ABS plastic .
Resonance frequency:4.0 soil 0.5KHz.
Resonance impedance:≤ 2000.
Capacitance:28000 soil 30%PF.
Metal plate material:Brass.
The diameter of the metal plate is (D):φ 27.0 soil 0.1mm.
The diameter of ceramic sheet is (d):φ 20.0 soil 0.2mm.
Metal plate thickness (t):0.15, 0.03mm.
Total thickness (T):0.33 ±0.05mm.
Maximum allowable voltage:1.5~30Vp-pmax .
Working temperature range:-20C ~ 70 °C.
Appearance quality:Smooth and clean, no obvious machinery damage.
Silver welding strength:Welding 0.15X7 multi-strand wire, bearing 2.5N vertical direction. After the tension of 20N in the horizontal direction, there is no mechanical damage to the silver layer.
Bond strength:After the porcelain piece is bent, no porcelain piece falls off, but it is allowed to crack.
Application: electronic clock, car horn, audio, communication, remote sensing, calculator, electronic toys and other products.
Features: high sensitivity, low energy consumption, good reliability, good stability, high and low temperature resistance, long life, thin thickness, light weight and small volume, high pressure resistance.
Notice for California Residents: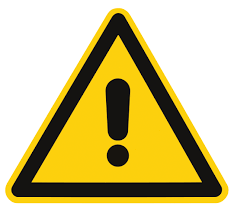 WARNING
: Cancer and Reproductive Harm - 
www.P65Warnings.ca.gov