Simply hold the push button and watch the LEDs start spinning on this geeekus DIY LED Flashing Wheel of fortune Kit.
This geeekus DIY LED Flashing Wheel of Fortune soldering kit is a great way for anyone looking to get a taste of what it is like to experience the rewarding task of soldering. The board demonstrates a fairly simple 555 timer logic circuit that you can assemble in less than 30 minutes by following the provided manual.
You'll learn things that will further your understanding of how digital logic circuits work. Not only that, but you'll have a range of through-hole components to practice your soldering skills on which include LEDs, ICs, capacitors, and more. All you need is a set of AA batteries.
You can also download the user maual in PDF from the Attachments Tab.
Dimensions: 4.6 x 4.6 cm / 1.8" x 1.8"
Operating Voltage: 3V-5VDC (2x AA batteries or a DC voltage source)

*Note: In order to ease the assembly process, solder the components in the following order:
ICs
Resistors
Pushbutton
Transistor
Ceramic Capacitor
Terminal Block
LEDs
Polarized Capacitors
Components List:
20x 5mm LEDs (various colors)

2x 1/4 Watt 5% 470kOhm Resistors

1x 1/4 Watt 5% 100Ohm Resistor

1x 1/4 Watt 5% 2.2kOhm Resistor

1x 1uF 100V Polarized Electrolytic Capacitor

1x 47uF 10V Polarized Electrolytic Capacitor

1x 10nF Ceramic Capacitor

1x PN2222 NPN Transistor

1x CD4017 CMOS Decade Counter IC

1x LM555 Timer IC

1x 3.5mm 2-Pole Screw Terminal Block

1x Tactile Momentary Pushbutton

1x 2*AA Battery Holder

1x Double-sided PCB
Notice for California Residents: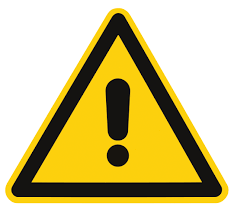 WARNING
: Cancer and Reproductive Harm - 
www.P65Warnings.ca.gov