With ABRA's best selling Alarm Kit you learn basic electronic principles while building a simple burglar alarm to protect your house, room, closet or windows.
-Master your situational awareness with the Abra Alarm Kit.
-Assemble your very own Alarm Kit and be warned of any opening door or window.
-High intensity piezoelectric alarm.
-Can be controlled locally or remotely by wiring the switch away from the alarm.
-Learn how a Silicon Controlled Rectifier works.
-Battery powered for reliability.
This is the upgraded version of our popular Alarm Kit with a well thought-out PCB layout with ENIG gold-plated pads and blue soldermask on both sides. It uses a high intensity piezo buzzer, panel mount arm/disarm switch, normally open magnetic switch and terminal blocks.
The alarm can be triggered when the "arm/disarm" switch (S1) is pressed in and the magnetic switch is opened by separating the magnet from the base (in situations such as opening a door, closet, window, etc.)
This is a D.I.Y. kit that requires soldering through-hole components on the double-sided printed circuit board. Users with minimal soldering tools can easily assemble this module.
Specifications:
Operating Voltage Range: 3 – 12VDC (9VDC recommended)
PCB Dimensions: 72 x 41 x 1.2 mm / 2.83 x 1.61 x 0.05 "
Notice for California Residents: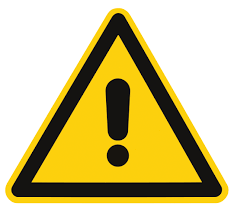 WARNING
: Cancer and Reproductive Harm - 
www.P65Warnings.ca.gov