The 415-1L Ferric Chloride solution is a ready to use solution designed for etching printed circuit boards and other metals.
Liquid Copper etchant
Ready to use
Can be stored and reused
More aggressive than persulphate aternative
Ready to use solution designed for etching printed circuit boards and other metals.
Recommended for use with MG Chemicals Professional Etching Process Kit (416-E) & MG Economy Etching Process Kit (416-ES).
Of course it can be used with most brand name etchant systems.
| | |
| --- | --- |
|   Order# |   Quantity (Litre) |
|  415-500 |  Ferric chloride 500 ml |
|  415-1L |  Ferric chloride 1L |
|  415-4L |  Ferric chloride 4L |
|  415-20L * |  Ferric chloride 20L |
* Note:  This product is quoted for shipping surcharge cost and can be drop shipped to your location. 
Direction of Use:
Immerse copper board in solution and agitate until etching action is completed. Ferric Chloride can etch up to a maximum of 100g of copper per liter of solution (1.3 square meters or 14 square feet of 1 oz copper clad board). Etching process can be sped up by heating the solution to a temperature no higher than 55°C(135°F).Ferric Chloride is compatible with the 416-E & 416-ES kits. Do not dilute with water.
Q. How do I dispose of Ferric Chloride Solution? 
A. There are two ways:
Contact your local Hazardous Waste Disposal Company

The solution must not be put down the drain because of residual copper ions left in it. To make it safe for disposal, you can add sodium carbonate (washing soda) or sodium hydroxide to it to neutralize it, until the pH value goes up to between 7.0 and 8.0, testing it with indicator paper. Copper will be deposited as a sludge. Allow the sludge to settle, pour off the liquid, further dilute it with water and then it can be poured down the drain. Collect the sludge in plastic bags and dispose of it as required by your local waste authority.
Q. The container of ferric chloride is not enough to fill my etching tank. Do I dilute it with water?


A. Do not dilute ferric chloride with water. You need enough ferric chloride to completely cover your board. You may require up to 5 liters on the Student Etching kit and up to 7 liters on the Premium Etching Kit.
Notice for California Residents: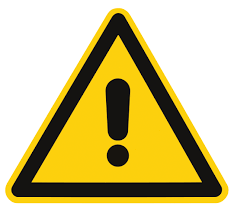 WARNING
: Cancer and Reproductive Harm - 
www.P65Warnings.ca.gov