841AR-P NICKEL CONDUCTIVE PEN 5 mL (0.16 fl oz)
The 841AR-P Nickel Conductive Pen is a highly conductive, fast drying paint in a convenient pen format. It quickly and easily creates durable, reliable, corrosion resistant, and highly conductive traces. It adheres to a wide variety of substrates.
This product works best on smooth, flat, and hard surfaces. It has a valve tip that opens when the pen is pressed against the surface to be drawn on and it has a soft tube, so the flow may be controlled by squeezing the center of the pen.
It is used to draw traces on circuit boards or to create simple circuits on a variety of surfaces for prototyping, hobbies, or maker projects.
It can be used to repair damaged traces on keyboards, game controllers, remote controls, mixing boards, and PCB's. Repaired devices may be returned to service in only 10 minutes.
It is also great for making small connections in or between circuits such as jumpers, through-holes, bridges, and links. It is also good for increasing the surface area of contacts by painting the area around them. Also great for filling gaps in your EMI/RFI shielding.
ATTENTION! Shake rigorously before use. For best results hold pen at angle, depress pen tip against surface, and draw pen across surface while gently squeezing middle.
Features: 
Low volume resistivity of 0.0068 Ω·cm
Creates durable, reliable, highly conductive connections
Typical trace width: 1.0 mm
Dries in minutes at room temperature
Adheres to plastics, epoxy, copper, aluminum, ceramics, wood, and most electronic substrates
Adheres well to ABS, PLA, and other 3D printing plastics
Good corrosion resistance
Mild solvent system, safe on polystyrenes
Toluene and xylene free 
Notice for California Residents: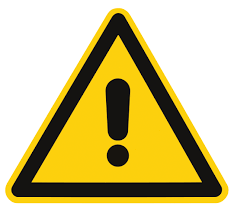 WARNING
: Cancer and Reproductive Harm - 
www.P65Warnings.ca.gov