The MG Chemicals 8331-15G is a mixture of two syringes of combined 15 grams of silver high conductivity epoxy with a quick drying and working time in 4 hours.
The 8331S epoxy has many uses in the production, repair and assembly of electronics in microelectronics and optoelectronics. It has been designed for production environments as a replacement for one part silver conductive epoxy systems when high cure temperatures can potentially damage heat sensitive components, or where frozen storage requirements or shelf life of one part epoxies are a concern. Like all conductive epoxies, it operates as a lead free replacement for metal solder, and it excels at bonding heat-sensitive electronic components. It also provides excellent EMI/RFI shielding and is very effective at filling seems between metal plates.
The 8331S Silver Conductive Epoxy Adhesive: Slow Cure  is an economical electronic grade epoxy that combines long working time and good conductivity with ease of use. It has a convenient 1-to-1 mix ratio and 4–5 hours pot life, which once mixed behaves essentially like a 1-part adhesive for the duration of a work shift. However, unlike 1-part adhesives that often require high heat (130–170 °C), it will cure at 65 °C in less than 2 hours. The cured conductive adhesive bonds very well to most substrates used in electronic assemblies; resists thermal and mechanical shocks; and provides the low resistivity needed for many operating conditions. The 8331S epoxy adhesive is great for forming conductivity seals, bonding, and repairing of electronic devices.
Good 0.0060 Ω·cm electrical resistivity and 0.95 W/(m·K) thermal conductivity
Easy 1:1 mix ratio and long working time—may be mixed once and then used as a 1-part epoxy for a four hour production shift
Optimal cure temperature of only 65 °C — lower than most 1-part epoxies and suitable for use on heat sensitive components
Stores and ships at room temperature — no freezing or dry ice required
Very long shelf life of at least two years — even when stored at room temperature
Strong water and chemical resistance to brine, acids, bases, and aliphatic hydrocarbons
Room temperature cure is possible (96 hours)
Excellent adhesion to most electronic substrates
Notice for California Residents: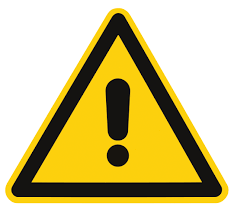 WARNING
: Cancer and Reproductive Harm - 
www.P65Warnings.ca.gov