MEDIUM CURE THERMALLY CONDUCTIVE ADHESIVE, FLOWABLE
8329TFM is a thermally conductive two-part epoxy adhesive. It is dark grey, smooth, thixotropic, and bonds well to a wide variety of substrates.
This product is used to bond heat sinks, LEDs, and other heat-generating components in electronic assemblies. It is suitable for use with dual-syringes, mix-tips, and automatic dispensing systems. See related products below.
For a faster working life, use 8329TFF. For a longer working life, use 8329TFS.
Features and Benefits
Thermal conductivity of 1.1 W/(m·K)
1:1 mix ratio
Working life: 45 minutes
Cure time: 24 hours at room temperature or 2.5 hours at 65 °C (149 °F)
Provides strong electrical insulation
High tensile
Strong resistance to humidity, salt water, mild bases, and aliphatic hydrocarbons
Shelf life: ≥3 years
RoHS 3 compliant
Related products (not included):
8DG-50-1-1 Dispensing Gun
8MT-50, 8MT-50FT Static mixer
Datasheet: 
A: https://www.mgchemicals.com/downloads/msds/01%20English%20Can-USA%20SDS/sds-8329tfm-part-a.pdf
B: https://www.mgchemicals.com/downloads/msds/01%20English%20Can-USA%20SDS/sds-8329tfm-part-a.pdf
Product: https://www.mgchemicals.com/downloads/tds/tds-8329tfm-2parts.pdf
Notice for California Residents: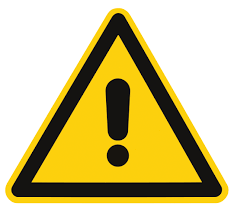 WARNING
: Cancer and Reproductive Harm - 
www.P65Warnings.ca.gov