The 
FIT0869 is a 
battery charger that allows you to easily gang three 18650 battery cells together to create a rechargeable battery pack.

Featuring a sophisticated design, fine workmanship, and small size, the board supports overcharge, over-discharge, overcurrent, and short circuit protection.

When three 18650 batteries or polymer lithium batteries are combined in series, the maximum instantaneous current can reach 10A.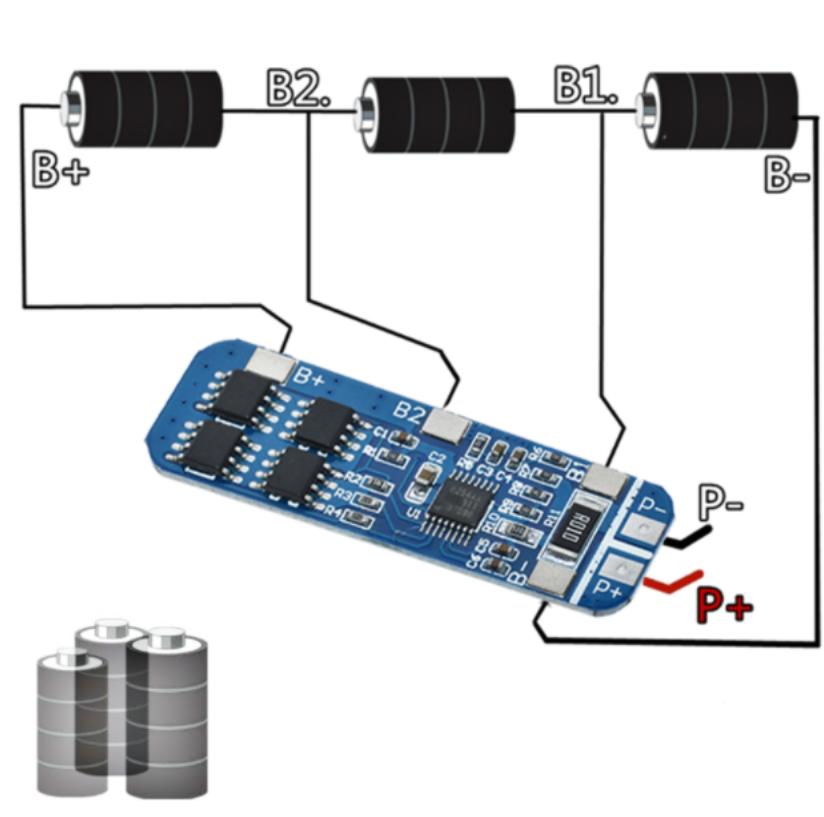 FEATURES
For three 18650 batteries or polymer lithium batteries combined in series
10.8V (Rated voltage of polymer battery)

11.1V (Rated voltage of 18650 or 3.7V lithium battery)

12.6V (Fully charged lithium battery)

Discharge 10A (Refer to the maximum discharge current limit)

Protection Mechanism: Overcharge, over-discharge, overcurrent, short-circuit protection

SPECIFICATION
Model: HX-3S-01
Working Temperature: -40~+50°C

Size: 50*16* 1.0MM/1.97*0.63*0.04 inch

Storage Temperature: -40~+80°C

Max Working Current: 5-8A

Overcharge Voltage Range: 4.25~4.35V±0.05V (single 18650 lithium battery)

Transient Current: 9-10A

Short-circuit Protection: can protect, delay self-recovery

Quiescent Current: less than 6uA

Internal Resistance: less than 60mΩ

Over-discharge Voltage Range: 2.3~3.0V±0.05V

APPLICATIONS
Solar street lamp battery packs

Monitoring backup power supply
SHIPPING LIST
18650 Battery Protection Module (12V 10A) x1