This is a USB port 3S LIPO Battery Pack Charger, 11.1V- 800mA
 Product number: BH-3S03
 Input voltage: DC5V 3A-6A
 Output voltage: DC 11.1V 800mA*3
 Full voltage: DC 12.6-12.8V
 Product size: 84*47*16mm
 USB cable included.
This charger is not recommended to charge the high-capacity model aircraft battery.
Because three 11.1V lithium batteries need to be charged at the same time, the connected power adapter needs to reach 3A-6A.
The above current can ensure that the charger has enough power to charge the lithium battery, and cannot be connected to the power socket, computer.
You can use a charge stand with low power below 2A, otherwise the charger may be damaged.
Charging indication: Connect to the power supply, the green power indicator light is on, the red light is on when charging, and the red light is off when fully charged.
Charging protection: overcharge protection, overcurrent protection, short circuit protection, overdischarge protection, reverse polarity protection, temperature protection
Function description: The three slots can be charged independently without affecting each other. It can charge three lithium batteries at the same time. The built-in intelligent management integrated circuit can automatically stop when fully charged and turn off the lights when fully charged. It will not cause AN overcharge of the lithium battery, and better prolong the battery life.
Notice for California Residents: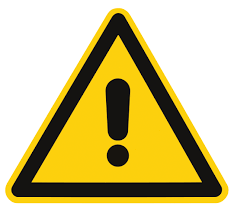 WARNING
: Cancer and Reproductive Harm - 
www.P65Warnings.ca.gov