External MOSFET Breakout-Board for Hotbeds and Heating Elements in 3D Printers
With the help of this neat little breakout board, you will be able to release the strain on your 3D printer motherboard when handling a high amount of current when heating up your nozzle or heat bed. The integrated MOSFET is capable of handling up to 200A before the solder start to melt and at 20A for normal daily use. It is ideally used when your factory heat bed is not capable of reaching temperatures suitable for printing strong materials that require higher hotbed temperatures such as ABS, Polycarbonate, Nylon etc.
Instructions: In order to allow for such improvement, measure the resistance coming from your heat bed terminals and calculate the amount of current your bed draws at 24VDC using Ohm's Law: I = V/R and P = V x I to compare the amount of power (heat) the bed produces before and after the upgrade. Then with the amount of current known, a 24VDC power supply dedicated for the bed with the proper amount of amperage is needed (always leave a room of 15% of amperage free). Keep in mind that most motherboards don't support 24VDC! DON'T POWER YOUR MOTHERBOARD WITH 24VDC IF NOT SURE.  
A PID tune is recommended for this setup for better printing quality.
In order to know how the wiring is done, please look at the attached images.
If your motherboard supports 24VDC input power, getting one 24VDC power supply is sufficient for your need (Select the proper amperage for your needs).
Specifications
Input voltage: 12/24VDC
Recommended maximum current: 20A without a cooling fan
Dimensions: 50x60x50 mm (L x W x D)
Notice for California Residents: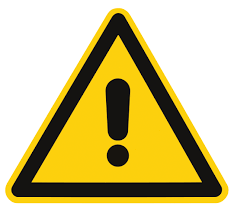 WARNING
: Cancer and Reproductive Harm - 
www.P65Warnings.ca.gov