The LF-3500 is a 150W High Frequency Soldering Station with Digital Display.

Key Features:
Heater / Sensor Failure Detection: If sensor circuit fails, the heater power is shut down.
Temperature "Lock-Out" feature: The temperature can be locked with a password code - for production line management.
High Power, Great Recovery: With the 150W high power, great thermal recovery improves the soldering environment, It can shorten the soldering working time, which minimize concern about the influence of heat on components and tip life.
Energy Saver: If the station is set to the auto sleep function setting mode, after the station has been idle for more than 20 minutes, this new feature will automatically knick in. the energy saver feature has engaged, decreases tip temperature and extends tip life.
Isolated Iron Holder With Tip Cleaner: Made of low abrasive brass shavings instead of conventional sponges to meet RoHS requirement cleans better and no water is necessary.
Low voltage Output With Safety Operation: The power unit is isolated from the A.C. line by a transformer and allows 36Vac to drive the heating element. Solder wand runs from 36 Volts for safety and with 90W high power PTC heater for a super-fast heat-up and quick temperature recovery. The solder wand is attached with heat resistant, non-burning, flexible 6-wire cord.
ESD SAFE AND SPIKE FREE CIRCUITRY: The "Zero Voltage" electronic switching design also protects voltage and current sensitive components (CMOS devices, etc.) against damaging current and transient voltage spikes commonly produced by less efficient, mechanically switched stations.
Earth Jack: With a grounding connector, there is the possibility for a grounding of the wire strap if required.
Specifications:
100-120VAC @ 60Hz, 220-240VAC @ 50Hz
Temperature range: 212°F-896°F (100°C-480°C)
Size: 4.4"W x 6.2"H x 5.4"D
Weight: 6 lbs.
Includes:
Soldering iron with tip
AC cord
Separate iron holder with brass tip cleaner
Notice for California Residents: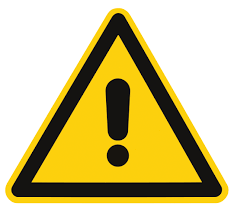 WARNING
: Cancer and Reproductive Harm - 
www.P65Warnings.ca.gov